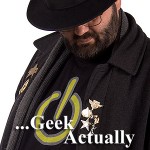 Hosts: David McVay and Mirren Lee (with a special appearance by Nicholas McVay)
This week, Mirren and David review the new teenage vampire film Twilight, great if you are 15, not so great if you are older. David reviews the new smash Christmas movie Four Holidays (or Four Christmases if you are American). Jacob Oberman couldn't join us this week due to work commitments.
We also throw down a bit of tech and film news and trivia including Britney's boobs, a Facebook virus, Dell's new supercomputer, Kate Winslet's nubile nazi and Fran Drescher as a senator.
David has discovered a new podcast, Porn++ (get it on itunes), what fun.
Also, getup.org.au and stopthecleanfeed.com are organising protests on the 13th of December against the internet censorship issue. We give you the dates, times and locations in your state.
Nicholas pops into the studio to say high, because… well, he was bored.
This episode carries an explicit tag due to possible, infrequent, bad language.
Listen or download it here or subscribe to it on iTunes

Podcast: Play in new window | Download
Some Show Notes:
getup.org.au and stopthecleanfeed.com – information on the internet censorship issue
Four Christmases (Four Holidays) – Trailer
Twilight – Trailer
Terminator Salvation – Trailer
Porn++ Podcast – Site and iTunes
(This post edited 24th May, 2009)