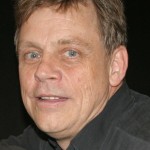 Geeks of Doom has reported that 'Batman: Arkham Asylum 2' will be Mark Hamill's last appearance as The Joker. For those that don't know, Mark 'Luke Skywalker' Hamill has been voicing The Joker for many years now in the DC animated world. He portrayed The Joker in 'Batman The Animated Series' and 'Superman The Animated Series' plus all the various spin off shows like 'Justice League' and 'Batman Beyond'.
As much as I am a 'Star Wars' fan boy, I always recognised that Mr. Hamill was not a very good actor. However, he got a second breath of life in his career when he went into voicing cartoons. He showed a range and depth that Skywalker never had. His voice was used in such shows as Spider-Man The Animated Series, The Incredible Hulk, Wing Commander Academy and Johnny Bravo but his greatest achievement as an actor will be his animated Joker voice. He is just brilliant and, as far as I'm concerned (no offence to the late Heath Ledger) Mark Hamill is The Joker.
'Batman: Arkham Asylum' is a game that I have been meaning to play for some time, I ran the demo and enjoyed it very much. I have watched many, many videos of scenes from the game and Mark Hamill is in great form. Because of this post, I am now going to go out and buy the game, I really want to play it now.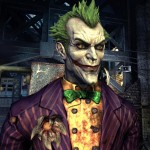 Apparently, 'Batman: Arkham Asylum was supposed to be Hamill's last gig as the Clown Prince of Crime and what a finale it was, the game made $562 million. Hamill felt that they would never top the game, but after a secret phone call from Rocksteady Games, they managed to win him back. Hamill explained, "I got on the phone with Rocksteady and they really reassured me and told me what they were going to do with the sequel. But I'm sworn to secrecy!"
Hamill did want to make it clear that this is his last outing as The Joker though, "This will be my last, there's no question about that. But it's the last hurrah."
So, Mr. Mark Hamill, I salute your performances as The Joker, you will be missed. Below you will find the trailer for "Batman: Arkham Asylum 2'.
Mark Hamill now plans to go into film directing.