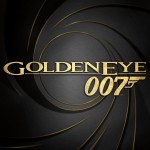 The true gaming royalty is a list of undeniable greatness throughout videogaming history. Mario, Halo, Duke Nukem, Street Fighter, Mortal Kombat, Zelda, Doom, Sonic…. let's face it, the list is quite long now but most of these games have numerous titles in their franchises and their roots have been elaborated on and fleshed out, given a comic book series or a really crap summer movie and generally, the experience has been cheapened by the big machine's want for more money….. except one.
When Goldeneye exploded onto the N64 back in 1997, the whole world took notice. It broke so many rules that had been laid down and even today, still defies that which we consider normality. It was a 1st person shooter, on a console, NOT getting a release on PC, had an AMAZING 4 player split screen multiplayer mode, it was tied to a movie and DIDN'T SUCK and it even got likeness rights from the principal actors. It did everything right. Story, level design, controls, weapon choices, sounds, animations and top notch graphics for its time. In fact, I thought I'd have a bash at the old Goldeneye on N64 recently and, with exception to the graphics, it held up damn well to most run and gun shooters of today.
So, at E3 this year, it's announced that a new Goldeneye was in the makes at Activision to much applause and jubilation. Me, I was somewhat skeptical when I heard the news. As soon as the word Activision was said, all that flashed in my mind was 2 statements made by the CEO of the company "I aim to take the fun out of videogame making" and "if a sequel cannot be exploited from a title, we will not pursue the franchise". Horrible thoughts creeped into my head. Would we get a crap money spinner, purely banking on the name or will it be a flat-out HD re-skin of the original. What were we really in for? However, my feelings on the project's credibility started to rise when I heard that it was only coming to Wii, that Eurocom were involved (they had helped in the production of a lot of brilliant N64 games) and that Daniel Craig would play Bond (because then it couldn't be a re-skin since the role was originally played by Pearce Brosnan).
I don't want to ruin the little surprises of this game so I'll stick to the basics.
This game rocks hard!
It feels like the best bits of Goldeneye from the N64 have met with the best bits of Call of Duty Modern Warfare 1, hooked up, had an illegitimate love child and this is the result. The controls are fluid and seem to understand what your doing, even when you're not sure yourself but it never feels like it's holding your hand. The enemies come at you thick and fast and I don't think I've seen a Wii game with this many enemies on screen at once, all trying their damnedest to kill you. There's more guns in this game than in all of Iraq and there's never a shortage of bullets. And bullets you will need. Oh yes.
Activision have been clear that this is a modern "reboot" of the Goldeneye story, hence the move to put Daniel Craig in the hot seat, so the story is different but it's in no way better than the original. At the same time, it's not worse either. The general elements are the same but they've been given a touch-up and it works really well. There are a heap of scripted action scenes in this game that do resemble the Call of Duty series and the voice acting is quite good. The orchestral score sets the spy mood perfectly and when you are spotted, the tempo heats up, your heartbeat get louder and the tension rises until you take down the last baddie standing.
The Wii has been pulling a few graphical marvels lately and Goldeneye is no exception. This game is beautiful. The snow covered Severnaya level was always a favourite of mine from the N64 but the new remade version is an experience that will stay with me for a long time indeed. All the main characters have brilliant detail but the environments steal the limelight.
The multiplayer is solid with up to 4 player split screen on the one wii and up to 8 players online. It is a shame that there never seems to be split screen online but i'm getting picky. All the typical modes are on offer, such as death-match, team death-match, golden gun and the like, with 10 different maps available from the get go but, unfortunately, they are not remade versions of the old N64 multiplayer levels. They are, however, well thought out and will become just as memorable as the archives and temple levels we all fell in love with 13 years ago.
I suppose I have to dig out some bad points. I mean, no game's perfect, right?! Well… maybe Mario 64, but that's it so far.
The levels are a tad short at times. Just when you're getting really revved up for more carnage, the level seems to end and before you know it, the whole game's over. Some of the best missions in the game only last about 15 minutes, but after going back over the old game, that finished relatively quickly too. The bodies disappear almost as soon as they touch the ground and there's really no blood to speak of. But really, the same things happened in the old one so it does feel weird to draw it as a negative but it would have been good to see it fixed up for this new version.
Goldeneye on the Wii is a cracker of a game and it feels like we're finally being rewarded for having faith in our peppy little Nintendo machines. This is one of the most solid and exciting shooters ever made and it is a crime for any of the old school Bond fans to miss this. It is a Bond of Duty: Goldeneye Warfare but the experience is sweet enough for anyone to enjoy the beauty of this title. My major fear is that if the cash cow looks fat enough, they may port this across to the other consoles and ruin the fun we're having but until then, boy have we got some bragging rights in the nintendo camp!
– Stubby