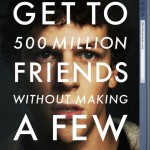 One of the most striking effects in David Fincher's "The Social Network" was the creation of the Winklevoss twins. Armie Hammer does an excellent job as an actor bringing life to both brothers, giving each sibling a unique personality. However, the performance wouldn't have mattered if we didn't completely buy the effect. The reality of the scenes would have been spoilt if we looked at screen and saw a flaw in the effect, taking us out of the moment and lessening the drama.
I assumed that they played the scene with a double and then replaced the actor with another Armie Hammer (shot on greenscreen) later, it turns out that it was even more complex, and impressive, than that. Armie Hammer played all of the scenes with another actor named Josh Pence, the effects wizards then did face replacement with a CG face of Armie Hammer.
The reason I find this so amazing is that CG face replacement is hit and miss at the moment, David Fincher's previous film "The Curious Case of Benjamin Button" did it really well for the old Brad Pitt and the much more expensive "Tron: Legacy" didn't do so well with the young Jeff Bridges. In "The Social Network" it is seamless and the CG face is completely believable in every scene.
Click the link below to watch the video from New York Magazine for an incite into the filming of this wonderful film.