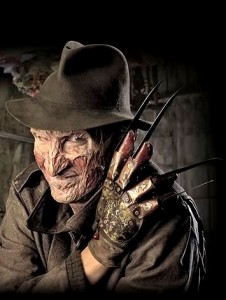 As I have said before in the Geek review for "Friday the 13th" (link) the world has become a lot more desensitized as years have passed. What would have terrified a child in the 90s is now regular viewing in some households, and films that would have genuinely scared us are now used for light relief at parties.
However, there are those few classics that manage to hold a level of horror that transcends their era and remain an uncomfortable watch no matter how old they get. Films like "Hellraiser", "The Texas Chainsaw Massacre" and of course… "A Nightmare on Elm Street".
Freddy Kreuger as a character plays on one of the truest of human fears: our vulnerability when we're asleep. What makes this concept so effective is that this fear is a reality, a reality that bothers us at our deepest subconscious level. Hence, Freddy Kreuger will remain to this day as one of the truly terrifying horror icons of our time.
One of the key reasons this film is such a cult classic is because it shares the perfect blend of both 80s horror styles. It has plenty of gore and blood but still uses a great amount of suspense and shock as a balance. This film is, and always will be, one of the most effective uses of gore I've ever seen. The film pushes you to a moment of nail-biting suspense and then hits you with high impact gore, never shying away from it or merely eluding to it like so many other horror classics. Even though the special effects are obviously fake, a great deal of innovation went into the design and set work. There is no CG here, just good old fashioned props and makeup. This is a key factor that always helps a good horror to retain its power, even years down the track. We all know that nothing works better on screen than an effect the actors can actually react to and it's this effect that creates an intensity that'll still make the best of us squirm, if only just a little.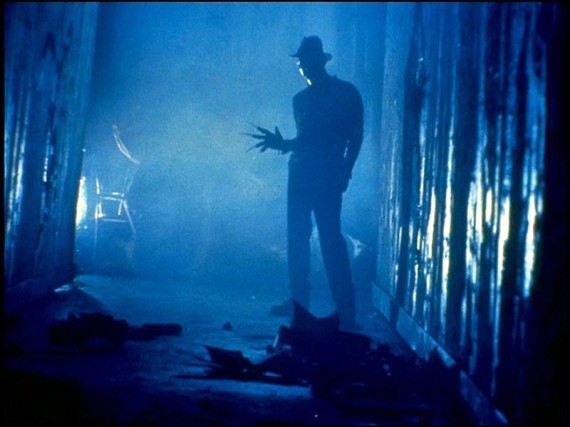 Lastly, you have the most important ingredient, horror legend Robert Englund, who's performance as Freddy Krueger is the lynch pin to its success. Behind that incredible makeup job, the sharp claws and Freddie's signature woolen jumper, is an man who embodies his role almost a bit too well. His evil smile and chilling laugh makes the skin crawl and his loyalty to the role has spanned a sea of sequels and influenced almost every horror that follows it. Cult horror began with films like this, whether you are a new-comer to horror or a long time fan that missed this one (Shame on you) this film is a horror to measure against all others. "A Nightmare on Elm Street" is a genre definer that remains good no matter how many rewatches you put it through. Even long time fans may see themselves reaching into the DVD collection to revisit it… And so will I.