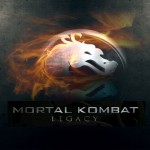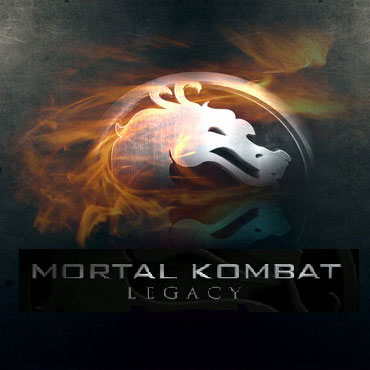 About a year ago, on The Geek Actually Podcast, we talked about this strange little video that seemed to be a "Mortal Kombat" fan film, we speculated that it could be a new film, elaborate promotion for the new game or possibly a TV series, well a year later here it is. "Mortal Kombat: Legacy" is a new 10 part web series based on the popular series of fighting games by NetherRealm Studios (formerly Midway Games Chicago). Machinima.com is hosting the series on their YouTube channel. For those that didn't know that this was coming, I guess a little back story is needed.
About a year ago a curious video showed up on YouTube called "Mortal Kombat: Rebirth" (you can watch it here: http://www.youtube.com/watch?v=k4WKGweLeeY) and it was a dark re-imagining of the "Mortal Kombat" world and it seemed to have a reasonable budget, a couple of name actors (Michael Jai White and Jeri Ryan) and pretty high production values. It turned out that it was a leaked $7500 pitch video made by director Kevin Tancharoen (director of the remake of "Fame") who was trying to convince Warner Bros. to back his new series.
Warner Bros. was onboard and they put up the money for this new big budget web series starring Michael Jai White, Jeri Ryan and  Tahmoh Penikett. The series is written by Kevin Tancharoen, Ed Boon (creator of the original games) and Aaron & Todd Helbin (writers of the TV series "Spartacus: Blood and Sand"). There is a lot of love for the source material from these creators and it shows in the great visuals and deep, realistic style that Tancharoen has gone for. This is not a series for kids, and that is a good thing because I don't really think the games were for kids either.
This is a really interesting experiment for Warner Bros., releasing the 10 parts for free on the internet is not usually the way studios like to do business but I suspect there is a bigger plan here, my suspicion is that when the ten 12 minute parts have played out, the filmmakers will recut it into one feature length product and release it on DVD/Blu-Ray.
So without further ado, here is episode 1 of "Mortal Kombat: Legacy". We will embed each episode as they are released and keep you up to date with any news we hear about this great experiment in new media.
I want to take a moment to thank Joss Whedon who really set the standard for this sort of thing when he released "Dr. Horrible's Sing-Along-Blog". What did you think of the first episode of "Mortal Kombat: Legacy"? Interested to see more or not? Comment below.