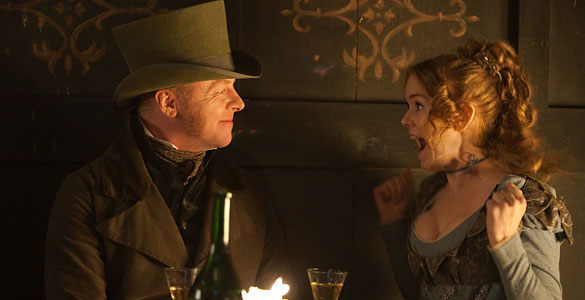 To celebrate the release of John Landis' new film "Burke & Hare", which opens today across Australia, Paramount Pictures Australia has released four new clips to get you excited.
The new black comedy stars Simon Pegg, Andy Serkis, Isla Fisher, Tim Curry and Tom Wilkinson and is about two 19th century grave robbers who find a lucrative business providing cadavers for an Edinburgh medical school (source: IMDB). You can watch the four clips below.
Clip 1: Can I See You Again?

Burke & Hare-Can I See You Again by Paramount_Australia
Clip 2: Have You Gone Mad?

Burke & Hare-Have You Gone Mad by Paramount_Australia
Clip 3: I Have Been Better

Burke & Hare-I Have Been Better by Paramount_Australia
Clip 4: You Manage That

Burke & Hare-Can You Manage That by Paramount_Australia
So what did you think? Are you going to see "Burke & Hare"? Comment below.