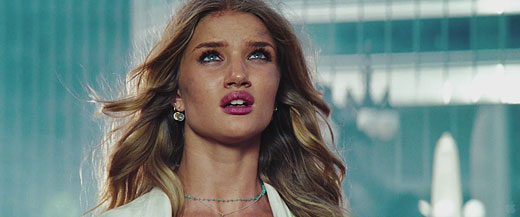 Here is a quick video from the Maxim Hottest 100 Party where "Transformers: Dark of the Moon" star Rosie Huntington-Whiteley (you know, Megan Fox's replacement) was being celebrated for being at the top of the list. Michael Bay was there to assure us that she is a star in the making (of course he did) and everyone looked like they were having a grand old time.
I do have to point out that Ms. Huntington-Whiteley does come across as slightly vapid and it does show a trend in Michael Bay casting, maybe he needs to stop making Victoria's Secrets commercials for awhile. I do hope that she comes across better in the film itself.
Anyway, enjoy the video:

Transformers 3-Dark of the Moon, Maxim Hottest… by Paramount_Australia
Thanks to Paramount Australia for making the video available to us.
What are your thoughts? Is Transformers still a huge deal for you? Comment below.