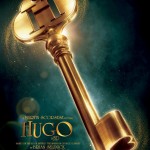 Just when you think Martin Scorsese's bag of tricks is just about done, he reaches in a little deeper. For awhile I was starting to think that Scorsese was repeating himself… a lot. Sure the plots to his many films were different, but the filmmaking style was pretty much set in stone. I have been a long time fan of Mr. Scorsese and I list "Taxi Driver", "Raging Bull", "Goodfellas" and "After Hours" as some of my favourite films of all time. I was not a huge fan of "Age of Innocence" or of "The Aviator" (they were pretty films but I didn't get much out of them) and, I know many of you will disagree, I felt that "Casino" was pretty much a carbon copy of "Goodfellas" in tone and style. In the last couple of years I have felt that Scorsese himself wanted to stretch a bit and I enjoyed his "Shutter Island" mainly because it was something a little different for him. It is important to note that even if I sound like I am being hard on the man, I always have time for a Scorsese picture.
All that being said, Scorsese has never made a film quite like "Hugo". This film looks to be a storybook fantasy about love and hope, not themes that he tackles often, if ever. I am really looking forward to seeing "Hugo", although it doesn't look like the film is aimed at me or my age group, I think it might just be the creative kick in the pants that Scorsese needs. This also marks the first 3D film Scorsese and that is something I have to see.
Based on the book The Invention of Hugo Cabret, "Hugo" concerns a 12-year-old orphan who lives in the walls of a Paris train station in 1930 and a mystery involving the boy, his late father and a robot. (Source: IMDB)
Watch the trailer below.

Hugo-Trailer by Paramount_Australia
"Hugo" stars Asa Butterfield, Chloe Moretz, Sasha Baron Cohen, Jude Law, Ben Kingsley and Christopher Lee. It opens in Australia January 12th 2012.