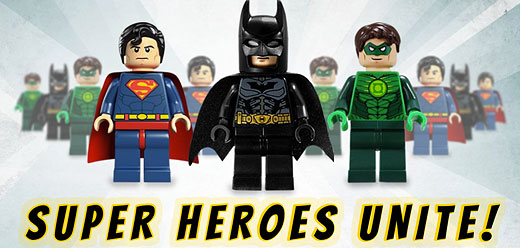 A few days ago Lego announced their new "Lego Super Heroes" theme sets at Comic-Con. That's right, Lego has partnered up with DC and Marvel Comics for these great new sets. This will mean they will have such characters as Batman, Superman, Spider-Man, Captain America, Green Lantern, Wonder Woman and many more as mini-figures!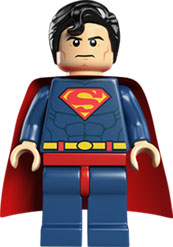 But that's not all! Promotional sets were distributed in San Diego's Comic-Con, which means that more than 3,000 lucky fans got Batman & Green Lantern mini figures – I'm so Jealous :p You can see photos of the prototypes at this Flickr stream.
There is also a competition running on the "Lego Super Heroes" site that allows fans to submit videos and photos to win a possible trip to LegoLand and Warner Bros Studios!!
Jill Wilfert, Vice President of licensing and entertainment for the Lego Group, said the following:
"This partnership gives builders a chance to recreate the characters, vehicles and worlds of some of the most iconic super heroes, so they can relive the action and even customize it, a proven and winning formula in Lego construction."
So shoot over to the official website to find out more about the themes and competition. They have also released a Lego Batman teaser for "Lego Super Heroes" you can see it here: