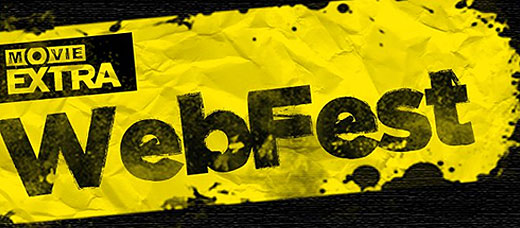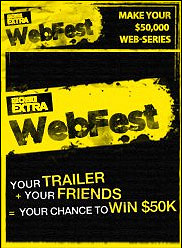 Okay all you Australian filmmakers, here is your chance to win a $50,000 production budget for a new web series.
After last year's successful Movie Extra Webfest competition, the Movie Network Channels has announced that Movie Extra Webfest 2.0 is now on. For registration, submissions, regular competition updates, announcements or if you want to vote on entries go to www.facebook.com/movieextrawebfest.
Movie Extra Webfest 2.0 invites you budding filmmakers out there to pitch your original webseries via a 60 second trailer that you upload to the Movie Extra Webfest Facebook competition page. You're also encouraged to join in on the voting process via social media and entries with the most votes will have a better chance of getting into the finals. The winner will be decided on through a combination of votes and the Movie Extra judges, who will assess each work not only on creativity but the performance of the trailer in an online environment.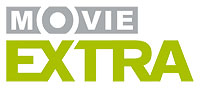 Doesn't this just sound like awesome fun! So get your creative juices flowing and get working on those submissions because you only have until October 16th to get your submissions in. The finalists will be announced on November 7th.
So if you think your project has the right stuff, shoot over to the competition's Facebook page to find out more about this exciting competition.
A special shout out goes to Nixco for making us aware of this great event.