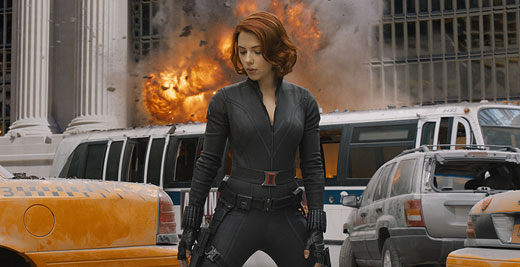 Avengers Assemble! Here it is my fellow geeks, the first full trailer for Marvel's "The Avengers". For those that saw "Captain America: The First Avenger" and stayed till the end of the credits you know that they showed a quick teaser for "The Avengers" as a bonus at the end of the film…. what, you didn't stay until the end of the credits?!? By now you should know that Marvel always has a bonus scene at the end of all of their films.
Anyway, if you saw that teaser or not, fear not because here is the full trailer in all of its glory. Roll on summer 2012, I want to grab my hammer and shield, put on my armour and hop in a Quinjet, I am so excited!
"The Avengers" is the final part in the epic puzzle that Marvel pictures has been building that started with "Iron Man" moved on to "The Incredible Hulk", "Iron Man 2", "Thor" and most recently "Captain America: The First Avenger". With all of the pieces now in place, let's get some big time superhero action started!
"The Avengers" is directed by Joss Whedon ("Buffy the Vampire Slayer" & "Firefly") and it is written by Whedon and Zak Penn ("X-Men 2" and "The Incredible Hulk"). It stars Robert Downey Jr. (Tony Stark/Iron Man), Chris Evans (Steve Rogers/Captain America), Chris Hemsworth (Thor), Mark Ruffalo (Bruce Banner), Scarlett Johansson (Natasha Romanoff/Black Widow), Samual L. Jackson (Nick Fury), Jeremy Renner (Clint Barton/Hawkeye), Cobie Smulders (Maria Hill), Gwyneth Paltrow (Pepper Potts), Clark Gregg (Agent Phil Coulson), Tom Hiddleston (Loki) and Lou Ferrigno (as The Hulk's voice!)… I think I just had a little geekgasm.
Watch the trailer below and then at the bottom of the post I have posted some of the official photos that Marvel released for the film.
And now the images, click the thumbnails for larger versions.