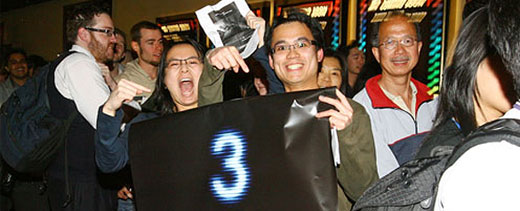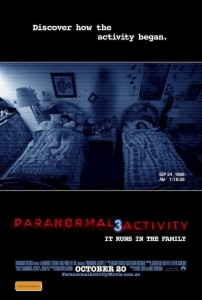 A few days ago we reported that Melbourne was one of the 20 cities to get "Paranormal Activity 3" early due to the Tweet To See It First promotion that Paramount Pictures ran, well on Tuesday the 18th at Hoyts in Melbourne, "Paranormal Activity 3" had its Australian Premiere.
Unfortunately Geek Actually is based in Sydney so we couldn't make the event but we were with you guys in spirit. Luckily Paramount Pictures has sent us some photos and a video of the event so we can all feel like we were part of the action.
From 7pm onwards hundreds of fans lined up to get the best seats at the premiere. Michael Christain from Fox FM was MC at the event and kept everyone entertained in the line. There was plenty of screaming and of course, paranormal activity.
It is exciting that an Australian city can fifth in the competition, behind Houston, TX; Vancouver, BC Canada; Phoenix, AZ and San Antonio, TX. Congratulations again go out to the Melbourne fans for making this happen.
Check out the video below for coverage of the Melbourne premiere.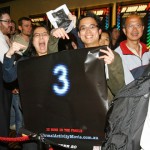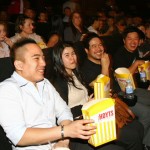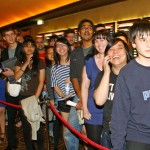 "Paranormal Activity 3" is released in Australia by Paramount Pictures on the 20th of October 2011.