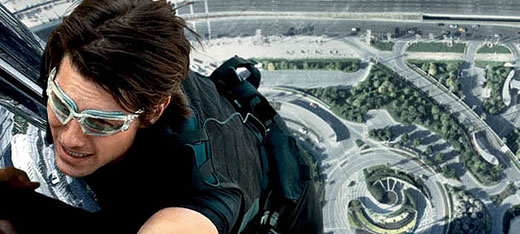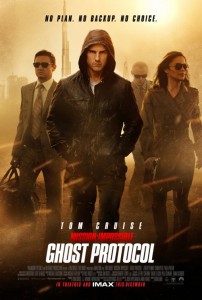 There is not a lot I can say here except this is how you cut an action film trailer. I am really looking forward "Mission: Impossible – Ghost Protocol", the four instalment in the "Mission: Impossible" franchise.
This is not just another mission. The IMF is shut down when it's implicated in a global terrorist bombing plot. Ghost Protocol is initiated and Ethan Hunt and his rogue new team must go undercover to clear their organization's name. No help, no contact, off the grid. You have never seen a mission grittier and more intense than this.
"Mission: Impossible – Ghost Protocol" is directed by Brad Bird ("The Incredibles" & "The Iron Giant") and stars Tom Cruise, Jeremy Renner, Paula Patton, Simon Pegg, Josh Holloway and Tom Wilkinson. Paramount Pictures will open the film on the 15th of December.
Just as a side note, I'm going to a special presentation of some footage from the film on Monday, I'll report back after I've seen it.