Podcast: Play in new window | Download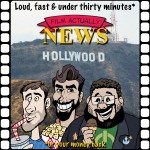 Hosts: David McVay & Josh Philpott
Welcome to the brand new Film Actually News for February 27th, 2012. This week underrated superhero movies, Harvey Weinstein fights with the MPAA,  Fox News attacks more 'liberal' kids films and Dwayne 'The Rock' Johnson might play Hercules. All this plus much, much more!
What used to be a boring, stuffy film section of the Film Actually podcast has been spun off into it's own, we hope, more entertaining show. We don't make the news, we just have fun with it. Film Actually News – Loud, Fast and Under Thirty Minutes… or your money back.
If you are an iTunes user, please leave a review. Your comments help us improve the show.
This show carries an explicit tag due to coarse language.
Listen or download it here or subscribe to it on iTunes
In case you want the full stories, here are your show links:
From Rob of Reel Junkies – Forbes list of the most underrated Superhero movies…What the hell!
http://www.forbes.com/sites/markhughes/2012/02/21/top-5-underrated-superhero-movies-of-all-time/
Dwayne The Rock Johnson might play Hercules for Brett Ratner
http://www.filmschoolrejects.com/news/dwayne-johnson-hercules-nadam.php
http://www.firstshowing.net/2012/dwayne-johnson-to-swings-swords-as-hercules-for-brett-ratner/
Fox News is attacking kids films again for pushing 'liberal agendas'
http://www.guardian.co.uk/film/2012/feb/23/fox-lou-dobbs-lorax-liberal-agenda
New "The Raid Redemption" trailer is pure action hotness.
http://www.filmschoolrejects.com/news/the-raid-redemption-trailer-mike-shinoda.php
Edgar Wright set to direct Johnny Depp in a big screen version of The Night Stalker.
http://www.deadline.com/2012/02/disney-taps-edgar-wright-to-helm-johnny-depp-in-the-night-stalker-feature-redo/
Anthony Mackie headlines Michael Bay's 'little' film
http://www.filmschoolrejects.com/news/anthony-mackie-pain-and-gain-kerbl.php
Harvey Weinstein angry at the MPAA, threatens to leave them and release unrated.
http://www.firstshowing.net/2012/harvey-gets-angry-threatens-to-leave-the-mpaa-over-bully-rating/
Could this be our new 'Robocop'?
http://www.filmschoolrejects.com/news/joel-kinnaman-robocop-brad-pitt-jeremy-renner-javier-bardem-the-counselor-kerbl.php
The Rest…
Join us on our Facebook Fan Page: facebook.com/GeekActually or follow Geek Actually on Twitter @geekactually
Make sure you check out our new range of Geek Actually swag at cafepress.com.au/geekactually
Find out more about Josh's other stuff by visiting HipHopNetOnline.com or listen to his other show "DLC Live" go to RawDLC.com or follow him on Twitter @DoGM3At
Find more by Richard Gray by visiting theReelBits.com or follow him on Twitter @DVDbits
Shameless Plug Time – Make sure you check out our new comic book podcast "Behind the Panels" hosted by David McVay & Richard Gray. Every week we bring you news from the world of comic books and comic book related movies and TV. We also go into deep analysis on our favourite comic books in our Book Club style Comic Pick of the Week. Find it here on Geek Actually or subscribe for free on iTunes. Also like the Facebook page here.
Listen to Behind The Panels and you could win one of 4 copies of AMC's The Walking Dead season one on Blue-Ray. The fine folks over at Hopscotch have given us four copies of this record breaking TV show on Blu-Ray to giveaway to you, the fine listeners of the fin Behind The Panels podcast. To enter (and possibly win!) you need to answer the question posed in Behind The Panels and then head over to theREELbits.com where Richard has all the deets and conditions. Sorry, but this is only open to residents of Australia due to region coding.