The countdown is on for a brand new trailer for "The Avengers" tomorrow, but for the moment we will have to make due with a new theatrical poster. It's interesting, I have seen so much in the way of concept art, fan art, character banners etc. that I forget that we have only seen one official theatrical poster for the new superhero film and that was the teaser poster with the "A" logo.
As a fan of movie posters, I'm glad to report that Marvel Studios have now unveiled a brand new theatrical poster that shows off Earth's Mightiest Heroes. My only small gripe would be that I wish they didn't have to sell movie stars… I would like to have seen Iron Man with his helmet on and Captain America with his cowl. Oh and one last thing, can we put a winged helmet on Thor already!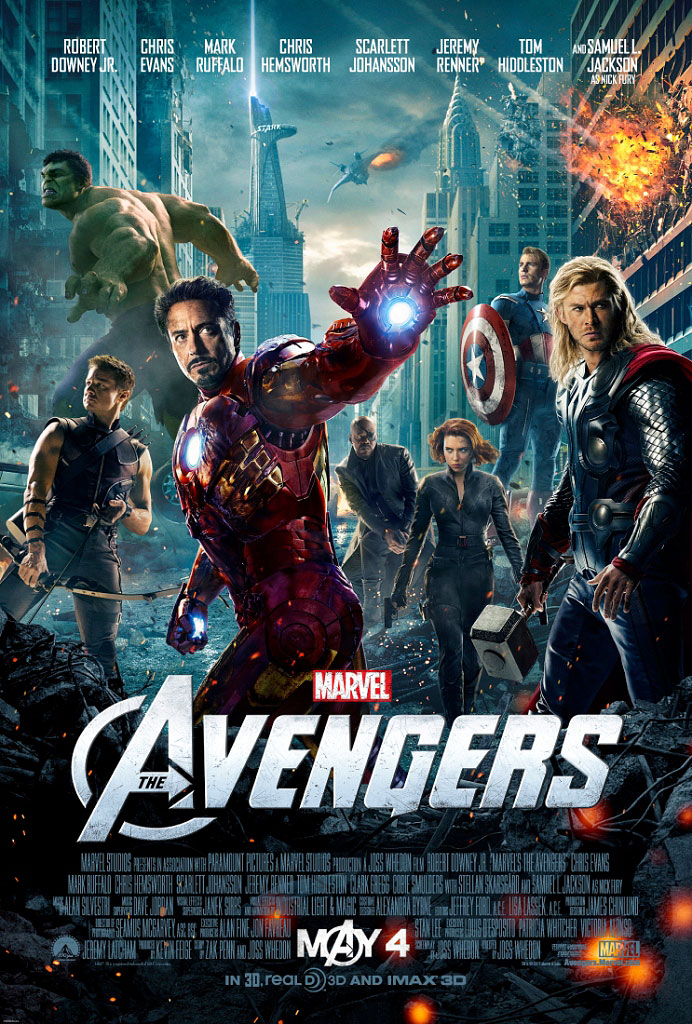 When an unexpected enemy emerges that threatens global safety and security, Nick Fury, director of the international peacekeeping agency known as S.H.I.E.L.D., finds himself in need of a team to pull the world back from the brink of disaster.
"The Avengers" is written and directed by Joss Whedon, based on the Marvel comic book and stars Robert Downey Jr (Iron Man), Chris Hemsworth (Thor), Chris Evans (Captain America), Mark Ruffalo (Hulk), Scarlett Johansson (Black Widow), Jeremy Renner (Hawkeye), Cobie Smulders (Maria Hill), Tom Hiddleston (Loki), Stellan Skarsgård (Professor Selvig) and Samuel L. Jackson (Nick Fury).
Marvel Studios' "The Avengers" hits Australian theatres April 25th, 2012 and US theatres on May 4th, 2012.
*updated 29/02/2012 – better quality poster*