Podcast: Play in new window | Download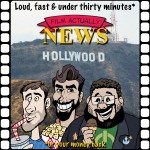 Hosts: David McVay & Josh Philpott
Welcome to the brand new Film Actually News for March 25th, 2012. This week Midnight Run 2, more on the Turtles from space controversy, Clerks: The Animated Series might come back to TV, a new Prometheus TV spot and Tarsem Singh does a war film. All this and much, much more!
What used to be a boring, stuffy film section of the Film Actually podcast has been spun off into it's own, we hope, more entertaining show. We don't make the news, we just have fun with it. Film Actually News – Loud, Fast and Under Thirty Minutes… or your money back.
If you are an iTunes user, please leave a review. Your comments help us improve the show.
This show carries an explicit tag due to coarse language.
Listen or download it here or subscribe to it on iTunes
In case you want the full stories, here are your show links:
In news that just sucks, Brett Ratner might direct Midnight Run 2!
http://www.deadline.com/2012/03/universal-hires-new-scribes-for-midnight-run-2-and-brett-ratner-will-direct-it/
Doctor Who Gets a New Companion.
http://www.bbc.co.uk/doctorwho/dw/news/bulletin_120321_02/Jenna-Louise_Coleman_Announced_as_New_Companion
PHOTO: http://30.media.tumblr.com/tumblr_m1cp292uAe1r9zeo4o1_500.jpg
Clerks: The Animated Series might be edging towards a return in 2013.
http://www.slashfilm.com/clerks-animated-series-return-2013/
More on Michael Bay's Teenage Alien Intergalact Ninja Turles (TAINT!)
Peter Laird (co-creator) says this http://peterlairdstmntblog.blogspot.com.au/2012/03/few-musings-on-turtles-as-aliens.html
Keven Eastman (co-creator) says this http://www.comicbookmovie.com/fansites/nailbiter111/news/?a=56782
and finally director Jonathan Liebesman says this http://collider.com/jonathan-liebesman-teenage-mutant-ninja-turtles-interview/154499/
Peter Berg admits Battleship doesn't have anything to do with the game.
http://www.filmschoolrejects.com/news/peter-berg-admits-battleship-doesnt-have-anything-to-do-with-the-game.php
Tarsem Singh has tackled Greek Mythology, Fairy Tales and even psychological thriller… what would a Tarsem war film look like?
http://www.slashfilm.com/tarsem-sprawling-modern-war-movie-eye-sky/
Juan Carlos Fresnadillo no longer directing Bioshock, didn't we know this already?
http://www.slashfilm.com/juan-carlos-fresnadillo-longer-directing-bioshock/
The Girl with the Dragon Tattoo sequels face budget cuts, does that mean no Fincher?
http://www.slashfilm.com/the-girl-dragon-tattoo-cofinancier-mgm-economics-sequels/
Hot Prometheus TV spot (Just because we can!)
http://www.youtube.com/watch?v=5oCPGbPbzLQ&feature=player_embedded
The Rest…
Join us on our Facebook Fan Page: facebook.com/GeekActually or follow Geek Actually on Twitter @geekactually
Make sure you check out our new range of Geek Actually swag at cafepress.com.au/geekactually
Find out more about Josh's other stuff by visiting HipHopNetOnline.com or listen to his other show "DLC Live" go to RawDLC.com or follow him on Twitter @DoGM3At
Find more by Richard Gray by visiting theReelBits.com or follow him on Twitter @DVDbits
Shameless Plug Time – Make sure you check out our new comic book podcast "Behind the Panels" hosted by David McVay & Richard Gray. Every week we bring you news from the world of comic books and comic book related movies and TV. We also go into deep analysis on our favourite comic books in our Book Club style Comic Pick of the Week. Find it here on Geek Actually or subscribe for free on iTunes. Also like the Facebook page here.