We've been following the Linda Lovelace films for awhile now. It all started when Lindsay Lohan was cast to play pornstar turned political activist Linda Lovelace in the film Inferno: A Linda Lovelace Story. Lohan has since departed that production and that is moving ahead with Malin Akerman (completely miscast) in the title role. Soon after all that, a competing biopic was announced simply called Lovelace. Casting finally settled on this production and Amanda Seyfried landed the role of Linda Lovelace.
I wasn't sure if Seyfried had the look for Linda Lovelace but this new poster looks great and I can buy Seyfried in the role. See the full poster below.
Based on Eric Danville's bio The Complete Linda Lovelace, the film follows Linda Boreman's rise to fame as iconic porn star Linda Lovelace of 1972's Deep Throat, and her subsequent transformation into feminist, anti-porn activist Linda Marchiano. The story is told through the perspective of three interviewers at various stages of her life.
Lovelace is directed by Rob Epstein and Jeffrey Friedman. It stars Amanda Seyfried, Peter Sarsgaard, Sharon Stone, Wes Bentley, Hank Azaria, Chris Noth, Robert Patrick, James Franco, Eric Roberts, Adam Brody, Chloe Sevigny and Sarah Jessica Parker.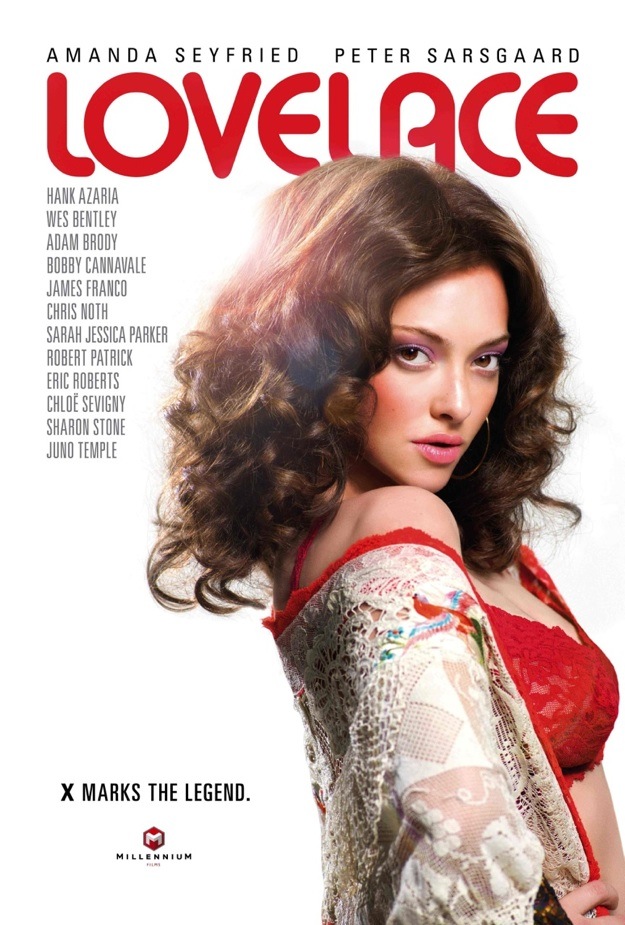 source: comingsoon