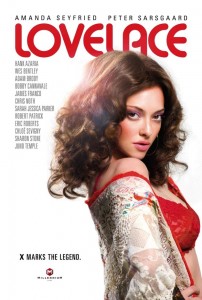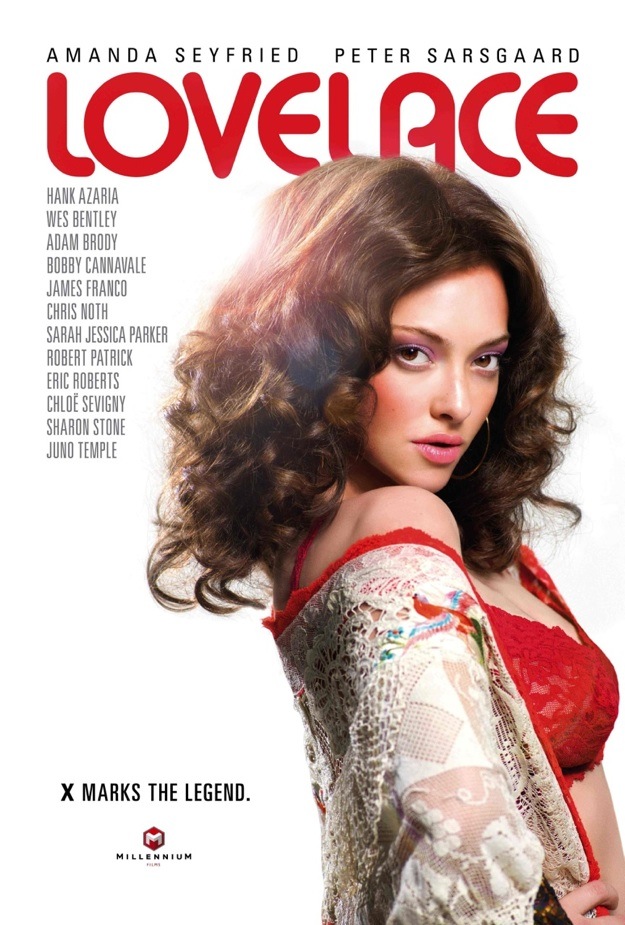 We have talked about the Linda Lovelace biopic war on this site for sometime. First we heard about Inferno starring Lindsay Lohan as Lovelace but that almost fell apart when Lohan had to depart the project. Then we heard that a competing project called Lovelace starring Amanda Seyfried was coming. Inferno got back on track with Malin Akerman taking the title role, but it seems that Lovelace is first out of the gate.
So after all of that, was Lovelace worth it? Kinda, maybe.
Linda Lovelace (Amanda Seyfried) was a small town girl raised in a religious household. She meets and quickly marries Chuck Traynor (Peter Sarsgaard) who seemingly saves her from her life and introduces her to a life of fun, sex, porn and eventually fame. Or does he? In an interesting piece of narrative, the film then flashes back and shows us how the events really played out. Spousal abuse, forced to do porn at gun point and exploitation.
Lovelace is a frustrating film because it isn't a bad film but it seems only give us an over view of the events rather than getting into detail. It feels vaguely like a telemovie with boobs. The film didn't seem to trust that its story matter was strong enough, it felt it had skip huge portions of Lovelace's life. The film was an hour and a half long and it felt it needed more time to tell the latter part of her life.
Amanda Seyfried is wonderful and believable as Linda Lovelace, probably the best work of her career. Sarsgaard is good at being slimy, but this does feel like a retread of his Hammond character from Green Lantern.
I saw Lovelace at the Sydney Film Festival and I have no idea if it will get a cinema release but I would say wait for DVD/Blu-Ray anyway. It's not a bad film, but it really isn't worth cinema dollars.
The photoshoot scene from Lovelace