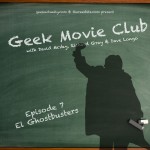 This week Christy Mack retracts her offer, damn those lawyers! We have copies of Joss Whedon's "Much Ado About Nothing" on DVD to give away courtesy of Madman Entertainment and Richard updates us on his journey through "Doctor Who". All this and Longo even tells us about El Ghostbusters… sorry that should be "Paranormal Activity: The Marked Ones". So much entertainment, it took 41 minutes to contain it. This is The Geek Movie Club, the podcast that is trying hard to be weekly… just a reminder, this podcast is for mature listeners!
Podcast: Play in new window | Download
David McVay, Richard Gray and David Longo host this chaotic mess of a show. If you have feedback for the show shoot an email to feedback@geekmovieclub.com or drop us a voice mail on Skype (user ID: geekactually), we would love to hear from you.
Subscribe for free on iTunes and never miss an episode.