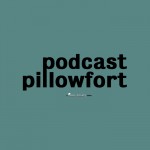 Welcome back to Podcast Pillowfort, the podcast about podcasts.
Coming up in this episode, new shows and news including info about a new podcast from Slate, then we will send two podcasts into the ring for our latest Podcast Smackdown. Plus: we will introduce a new segment called The Pitch, and finally we will finish up with the things we learned this week.
So grab your headphones, a tall drink and join us in the Pillowfort!
Your Hosts: Amy Barker and Richard Gray
Podcast: Play in new window | Download
For full show notes go to PodcastPillowfort.com