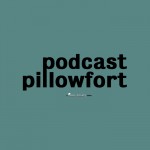 Welcome back to another year of Podcast Pillowfort, the podcast about podcasts.
In this episode, we will talk about some of the new podcasts coming out in 2015 and give our initial thoughts on them. Then we make our podcast resolutions for 2015, including the types of things we think we might be listening to this year. Plus we will wrap up with a king sized 'stuff we learned this week' by collecting our educational experiences over the course of an Australian summer.
So grab your headphones, a tall drink* and join us in the Pillowfort.
*Remember: tea and beer are the official beverages of Podcast Pillowfort.
Your Hosts: Amy Barker and Richard Gray
For full show notes go to PodcastPillowfort.com
Podcast: Play in new window | Download