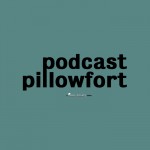 Back in episode 6 Richard and I set out some of our Podcast resolutions for 2015. One of mine was to seek out other podcasters and hopefully get them on the show to talk about how they do what they do. The guys from Behind the Panels were kind enough to be my guinea pigs. (Richard took off his Pillowfort hat and put on his Panels hat for the afternoon).
We talked about how they all met (hint: on the street corner), what goes into making a show, who takes care of what, and how being a part of this show has affected them. We set out to chat for half an hour, maybe an hour, but as you'll hear David hit record and we couldn't stop talking…and talking…and talking…
The photos below are the guys recording episode 132- Starlight . You'll see a photo over Richard's shoulder of of the Age Of Ultron trailer.
Thanks again guys for being so open with the stories and generous with your time.
Your Hosts: Amy Barker with Richard Gray, David McVay and Dave Longo
For full show notes go to PodcastPillowfort.com
Podcast: Play in new window | Download