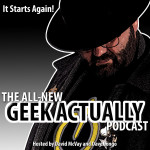 Welcome to the All-New Geek Actually Podcast
Welcome to the All-New Geek Actually Podcast – This week we talk about porn, monkeys, cobras and Dianne Feinstein. We also have some movie news and a film review of "Fast and Furious 7".
And to top it off, we have a special guest too – Richard Gray
Hosted by: David McVay and Dave Longo
As always this episode carries an explicit tag due to possible bad language.
Podcast: Play in new window | Download
THE BABY DAVE MINI MEME
SHOWNOTES
So you thought porn was harmless fun.
http://www.gizmodo.com.au/2015/04/nsa-has-a-special-room-to-find-terrorist-memos-hidden-in-porn/
What the?!? Did Senator Dianne Feinstein really just say that?!?
http://www.gizmodo.com.au/2015/04/guys-im-not-sure-this-senator-knows-how-the-internet-works/
You think we have trouble rolling out the NBN, think about poor old India.
http://in.reuters.com/article/2015/04/01/india-digital-idINKBN0MS5EP20150401
Fascinating, there has been a nuclear reactor orbiting earth for 50 years.
http://www.gizmodo.com.au/2015/04/for-50-years-now-the-us-has-had-a-nuclear-reactor-orbiting-in-space/
Digital porn is about to get very interesting!
http://www.gizmodo.com.au/2015/04/vr-porn-has-made-some-progress-with-breasts-at-least-nsfw/
The Impending Robot Apocalypse
We here at Geek Actually Central don't believe in the fairy tale that is a zombie apocalypse, however we have been collecting evidence for years that The Impending Robot Apocalypse is not that far away. I, for one, salute our robot overlords!
Ah Darpa, one step closer. A "Ghost Ship" is getting closer to reality.
http://www.defenseone.com/technology/2015/03/militarys-robotic-ghost-ship-passes-critical-test/108352/
Film Actually
What we've been watching
Star Trek and Spongebob Squarepants 2! Plus a little Forrest Gump
Entertainment News
George R.R. Martin is working on a Sci-Fi series… fuck you take all my money!
http://www.gizmodo.com.au/2015/04/game-of-thrones-author-george-r-r-martin-is-working-on-a-sci-fi-series/
When is a video game movie not a video game movie?
http://www.firstshowing.net/2015/daniel-radcliffe-to-star-in-film-about-creation-of-grand-theft-auto/
Oh please let this be true, Incredibles 2 is on the way.
http://www.firstshowing.net/2015/director-brad-bird-is-just-now-starting-to-write-the-incredibles-2/
Del Toro's Haunted Mansion movie… where have I heard that name before???
http://www.firstshowing.net/2015/ryan-gosling-heads-back-to-disney-for-del-toros-haunted-mansion/
http://www.imdb.com/title/tt0338094/
Star Wars finally gets digital editions but not original versions… plus a little change.
http://www.firstshowing.net/2015/watch-listen-opening-of-star-wars-will-never-be-the-same-again/
and finally to lead us into the review… WB wants James Wan for Aquaman
http://www.firstshowing.net/2015/warner-bros-wants-furious-7-director-james-wan-for-aquaman/
Film Review
'Fast and Furious 7' directed by James Wan and written by Chris Morgan. It stars Vin Diesel, Paul Walker, Dwayne Johnson, Michelle Rodriguez, Tyrese Gibson, Ludacris, Jordan Brewster, newcomer Jason Statham and a really old Kurt Russell.
Deckard Shaw seeks revenge against Dominic Toretto and his family for his comatose brother. Source: IMDB
Watch the trailer here:
https://www.youtube.com/watch?v=Skpu5HaVkOc
Weird Food
Cobra!!!
http://matadornetwork.com/nights/eating-live-cobra-in-vietnam-a-walk-through-step-by-step/
And Finally, Just because we can…
No more hiding, now you can be served papers over social media.
http://www.nydailynews.com/new-york/brooklyn/exclusive-woman-facebook-serve-divorce-papers-article-1.2174577
Agree or disagree with us or you just have something to say? send email to feedback@geekactually.com or drop us a voicemail at 02 8011 4167
Housekeeping
Love comic books? Listen to our other show Behind The Panels at behindthepanels.net
Love Podcasts? Podcast Pillowfort at podcastpillowfort.com it's a podcast about podcasts!
Find these great shows, get merchandise, join the Facebook fan page or follow us on Twitter by going to geekactually.com.
Find more Dave at damngoodcup.com or on Twitter @davelongo
Find more me at geekactually.com or on Twitter @davidmcvay
Find more Richard at behindthepanels.net or @dvdbits
A big thanks go out to Anth Cahill for re-working The Geek Actually Theme. For more about him shoot over to www.wolfe-rayet.com
GEEK ON!