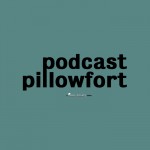 Welcome to episode 16 of PODCAST PILLOWFORT, the podcast about podcasts.
This week in the Pillowfort we will  shows that have discussed transgender issues from various angles including pop culture portrayals, personal narratives and the experiences of one parent of a transgender child.
We also look at what's new and news in the world of podcasts, and as always, we will end with what we've learned this week.
So grab your headphones, a tall drink, and join us in the Pillowfort
Your Hosts: Amy Barker & Richard Gray
For full show notes go to PodcastPillowfort.com
Podcast: Play in new window | Download