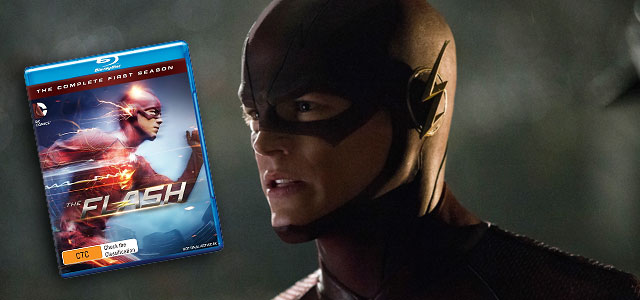 Bring Your DC Heroes Home This September!!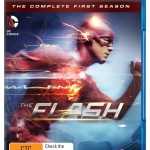 We here at Geek Actually love our comic book superheroes. We had a whole show dedicated to it (look for Vol 2 of Behind The Panels next year) and we spend an awful lot of time talking about them on The Geek Actually Podcast as well. We also love our superheroes on the big and small screen! Well our good friends over at Roadshow Home Entertainment must agree as they are bringing three great shows to Blu-ray this September. Let me let them explain:
Roadshow Home Entertainment are bringing DC Comics' TV universe to your living room this September with the triple release of The Flash (Season One), Gotham (Season One) and Arrow (Season Three) on DVD and Blu-ray. All three DC shows have proven a hit with TV audiences around the globe with season renewals debuting in the U.S this September (Gotham S2) & October (Arrow S4, The Flash S2). With the cinematic release of Batman Vs Superman: Dawn of Justice due early 2016, followed closely by Suicide Squad & then Wonder Woman in 2017, the DC screen multiverse is well and truly being established.
These three titles will look awesome on your TVs and your bookshelves. I know I'm going to be buying them. For part one of this triple release we have my personal favourite of the three, The Flash Season 1. What started as a spin off from Arrow (more on that show in a later post) has fast (see what I did there!) become one of my favourite shows.
After being struck by lightning, CSI investigator Barry Allen awakens from a nine-month coma to discover he has been granted the gift of super speed.  Teaming up with S.T.A.R. Labs, Barry takes on the persona of The Flash, the Fastest Man Alive, to protect his city. Starring Grant Gustin (Glee, Arrow), Candice Patton (The Game), Rick Cosnett (The Vampire Diaries), Danielle Panabaker (Justified, Necessary Roughness) and Carlos Valdes (Once) with Tom Cavanagh (Ed, Eli Stone, The Following) and Jesse L. Martin (Law & Order).
Based on characters published by DC Comics, THE FLASH is produced by Bonanza Productions, Inc. in association with Berlanti Productions and Warner Bros. Television, with executive producers Greg Berlanti (Arrow, Green Lantern), Andrew Kreisberg (Fringe, Arrow) and Sarah Schechter. The series is distributed worldwide by Warner Bros. International Television Distribution.
Here is neat little featurette for season 1:
And check out these great images:
The Flash (Season 1), Gotham (Season 1) and Arrow (Season 3) release on DVD and Blu-ray September 23rd.
#BringYourDCHeroesHome
all images courtesy of Roadshow Home Entertainment.