Bring Your DC Heroes Home This September!!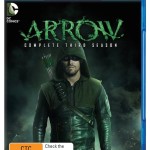 Well, here is the second in the DC Superheroes on Blu-ray for September. This time we bring you Arrow Season 3. For this part we are also going to treat you to something kind of fun. Roadshow Home Entertainment have done something a little different & exciting for fans on this one, introducing LAYAR! With LAYER you can launch a bonus Arrow deleted scene using the Augmented Reality app LAYAR! This content is exclusive first to those who are doing the three DC stages like yourselves. 
How does it work?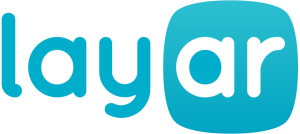 (1) Download the LAYAR app from the App Store or Google Play (it's a small download and FREE)
(2) Scan the Arrow image below using a mobile device or tablet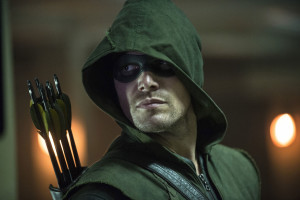 (3) Watch the Arrow bonus content launch! This is a deleted scene from season 3
(4) By moving your mobile device towards and away from the image you will be able to zoom in and out of the content
And again I'll let Roadshow Home Entertainment tell us about this great show:
After being lost for five years on a remote island, billionaire Oliver Queen returns home and secretly creates the persona of ARROW to right the wrongs of his family, fight the ills of society and restore Starling City to its former glory in this hard-hitting action series from executive producers Greg Berlanti (Green Lantern, The Flash), Marc Guggenheim (Eli Stone, Percy Jackson:  Sea of Monsters), Andrew Kreisberg (Warehouse 13, The Vampire Diaries) and Sarah Schechter (The Flash, The Mysteries of Laura, Pan). Starring Stephen Amell (Private Practice, Hung), Katie Cassidy (Melrose Place, Gossip Girl), David Ramsey (Dexter, Blue Bloods), Willa Holland (Gossip Girl, The O.C.), Emily Bett Rickards (Flicka: Country Pride), Colton Haynes (Teen Wolf, The Gates), with John Barrowman (Dr. Who, Scandal, Zero Dark Thirty) and Paul Blackthorne (The River, The Gates), ARROW releases September 23rd on DVD and Blu-ray.
This show started strong and kept getting better and better.
And as a little bonus here is a featurette from the Arrow Season 3 DVD/Blu-ray*:
'Second Skins: Creating The Uniforms of Arrow'
And Just for the hell of it, enjoy these great images from the show: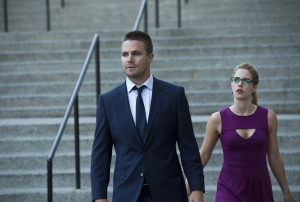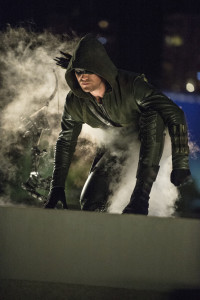 The Flash (Season 1), Gotham (Season 1) and Arrow (Season 3) release on DVD and Blu-ray September 23rd.
#BringYourDCHeroesHome
all images courtesy of Roadshow Home Entertainment. 
*The video features are cut down versions of the full features that appear on the DVD & Blu-ray releases.