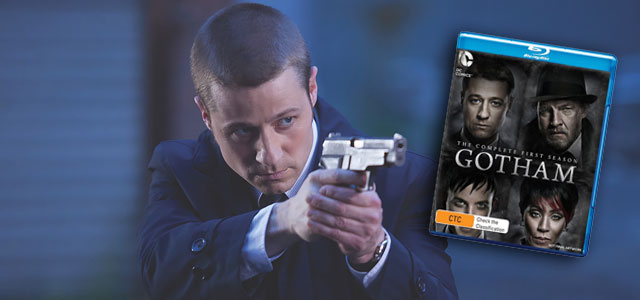 Bring Your DC Heroes Home This September!!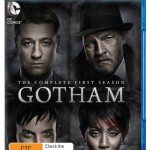 It is finally time for the third and final piece in this gigantic triple DVD/Blu-ray release. And for this one we have a giveaway! Read the bottom of the post for your chance to #BringYourDCHeroesHome.
We love our superheroes on the big and small screen! Well our good friends over at Roadshow Home Entertainment must agree as they are bringing three great shows to DVD/Blu-ray this September. Let me let them explain again:
Roadshow Home Entertainment are bringing DC Comics' TV universe to your living room this September with the triple release of The Flash (Season One), Gotham (Season One) and Arrow (Season Three) on DVD and Blu-ray. All three DC shows have proven a hit with TV audiences around the globe with season renewals debuting in the U.S this September (Gotham S2) & October (Arrow S4, The Flash S2). With the cinematic release of Batman Vs Superman: Dawn of Justice due early 2016, followed closely by Suicide Squad & then Wonder Woman in 2017, the DC screen multiverse is well and truly being established.
For part three of this triple release we have Gotham Season 1. The back story of Jim Gordon and a very young Bruce Wayne. See How the Batman legend began.
Before there was Batman… there was Gotham. GOTHAM is the origin story of the great DC Comics Super-Villains and vigilantes, revealing an entirely new chapter that has never been told. From executive producer/writer Bruno Heller (The Mentalist, Rome), GOTHAM follows one cop's rise through a dangerously corrupt city teetering between good and evil, and chronicles the birth of one of the most popular super heroes of our time. Starring Ben McKenzie (Southland, The O.C.), Donal Logue (Sons of Anarchy, Vikings), Sean Pertwee (Elementary, Camelot), Robin Lord Taylor (The Walking Dead), Erin Richards (Being Human, Merlin), David Mazouz (Touch), Camren Bicondova, Zabryna Guevara (Burn Notice), Cory Michael Smith (Camp X-Ray, Olive Kitteridge), Victoria Cartagena (The Good Wife), Andrew Stewart-Jones (Person of Interest), John Doman (Mystic River, The Wire) and Jada Pinkett Smith (HawthoRNe, The Matrix films), the series releases September 23rd on DVD and Blu-ray.
Here is neat little featurette for season 1: "Gotham Invented: Paving the Way for the Caped Crusader"
And check out these great images: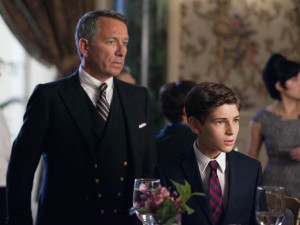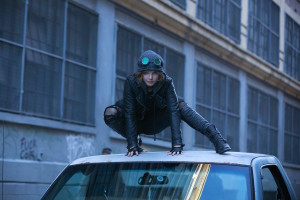 NOW ITS TIME FOR THE GIVEAWAY!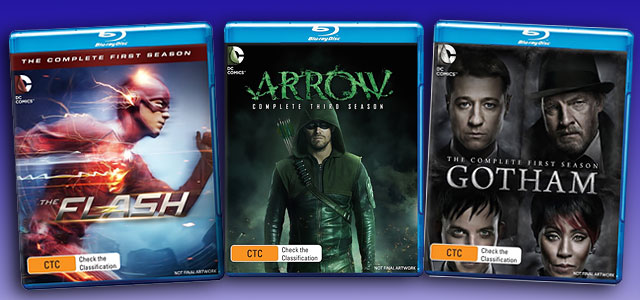 WIN A DC TV PRIZE PACK! – CLOSED –
After three posts and all of this excitement, you knew it was building to something… right? To finish off DC Heroes Month we have two fantastic DC TV Prize Packs to giveaway courtesy of Roadshow Home Entertainment. The Prizes are:
1 DVD prize pack of The Flash (season 1), Arrow (season 3) and Gotham (season 1)
1 Blu-ray prize pack of The Flash (season 1), Arrow (season 3) and Gotham (season 1)
How Do I Win? I'm glad you asked, Please read carefully:
Follow @GeekActually on Twitter and say hi using the hash tag #BringYourDCHeroesHome
Send an email to CLOSED – Put DC TV PRIZE PACK in the subject line and in the body of the email put your full name, contact email and what format (DVD or Blu-ray) you would prefer. The format you would prefer is not guaranteed but it will help us sort the two winners out.
The first two randomly drawn emails that are correctly filled out will win the prize packs.
This competition closes on the 

– CLOSED –

.
Important: To ensure people do not have an unfair advantage by entering multiple times, only 1 entry per person will be accepted. This competition is only open to residents of Australia.
Terms & Conditions
Your contact details will not be passed on or sold to any 3rd party and will be discarded as soon as the competition is over. Only your first name and last initial will be published on the winners list.
You must be at least 15 years of age to enter this competition due to the shows rating.
No responsibility will be taken for any entries that may have been lost. Geek Actually's decision is final and no correspondence will be entered upon.
No responsibility will be taken for the postal service. Once the prizes leave our hands, our responsibility ends.
The Flash (Season 1), Gotham (Season 1) and Arrow (Season 3) OUT NOW on DVD and Blu-ray.
#BringYourDCHeroesHome
all images courtesy of Roadshow Home Entertainment. 
And the Winners Are:
Pamela L. (Blu-Ray)
Jasmine N. (DVD)
Congratulations, winners will be notified by email.