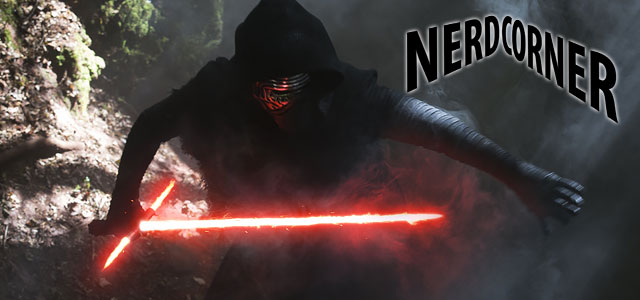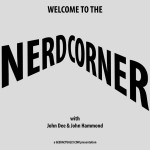 In the first edition of Nerd Corner for 2016 (the year Ghostbusters 2 told us the world would end by the way) JD is once more joined by Old School Nate and newcomer "Cameron We Play D&D With."
Unsurprisingly, just like every other podcast that exists, we're talking Star Wars Episode VII The Force Awakens.
Included this week are some brief mentions of Hunger Games and Spectre, we make some sweeping generalisations about black characters, including Boba Fett. We go through a potentially apocryphal story about Harrison Fords initial audition, touch on Rachel The Ring In and her first viewing of the original trilogy (despite her absence from the show) and eventually go through most of the movie synopsis and pick it apart and wax lyrically. All this and a fun story that may have taken place on the set of Star Trek and not Star Wars.
As always you can reach us via the twitters at @nerdcornerau and via the electronic mail on the interwebs at nerdcornerau@gmail.com
Listen to or download the show below or subscribe for free on iTunes
The Show: Nerd Corner Ep 19 – The Spoilerific Nerd Corner Force Awakens Discussion
Podcast: Play in new window | Download
_______________________________________________________________
Nerd Corner is an independently produced podcast that is distributed by geekactually.com. All opinions and comments are those of the hosts and producers of Nerd Corner and are not necessarily the opinions of geekactually.com