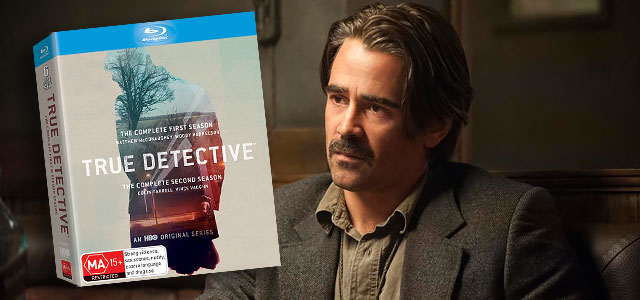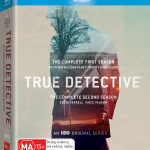 Win a Copy of True Detective Season One and Two on Blu-Ray – CLOSED –
Returning for its second season with a new cast and a new case, the award winning HBO drama True Detective is back!
This season, a bizarre murder triggers an investigation involving three law enforcement groups, multiple criminal collusions, and billions of dollars. The opposing groups must navigate a web of conspiracy and betrayal to reach the truth and find salvation in the scorched wilderness of California.
True Detective: Season 2 features an impeccable all- star cast, including Colin Farrell, Vince Vaughn, Rachel McAdams and Taylor Kitsch.
We have a boxset and want to give it away.
Want to win this boxset and want to know how? CLOSED
True Detective Season One and Two are OUT NOW on DVD and Blu-ray.
Blu-rays supplied with the kind support of Roadshow Home Entertainment.
Winner will be notified by email